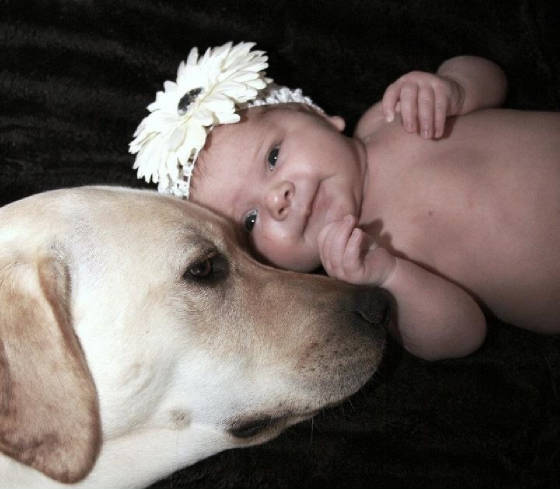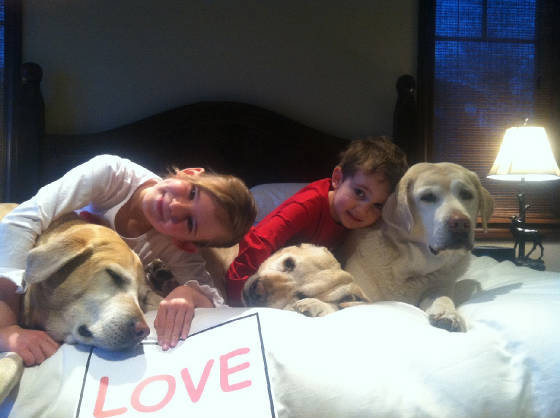 The Marlow Family!
Colorado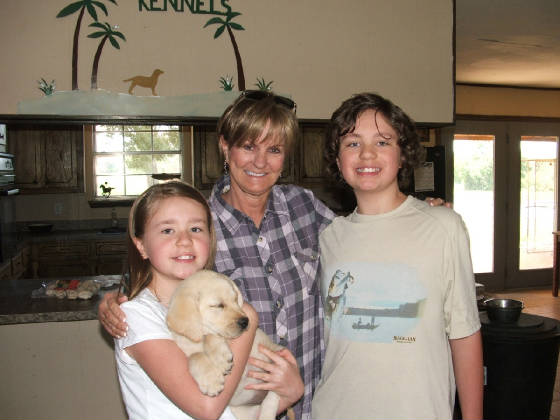 Good morning, Ms. Molly!
I wanted to give you an update on our pup, a word of thanks, and send some photos.
....we decided to name our puppy Molly Magnolia and she already knows her name!
The kids absolutely love her and she is SO good and gentle in nature. She makes us all laugh and we have a great time playing outside. She has already learned the command "sit", and "down", and "night night" and the ultimate "go potty". She's doing great and we're just head over heels with her - a perfect fit to our family.
Adam and I also wanted to thank you for the experience in dealing with you. We were so impressed by the kennel house, how well the dogs were groomed, the paperwork you had prepared and overall professional experience. THIS is what purchasing a dog from a reputable breeder should be like and we thank you.
We can't get over how sweet and good natured she is.
....She had a great report at the vet and acted as though she had "been there and done that" before. Of course she has everyone who looks at her fussing over her because she's just too cute!
Here are some photos. ....I actually want to have a professional photo taken of her alone and one of her with the kids. She is beautiful!
Well, we love her SO much and couldn't be happier!
Many thanks,
Adam, Lisa, Jordan & Macy
Ft. Worth, TX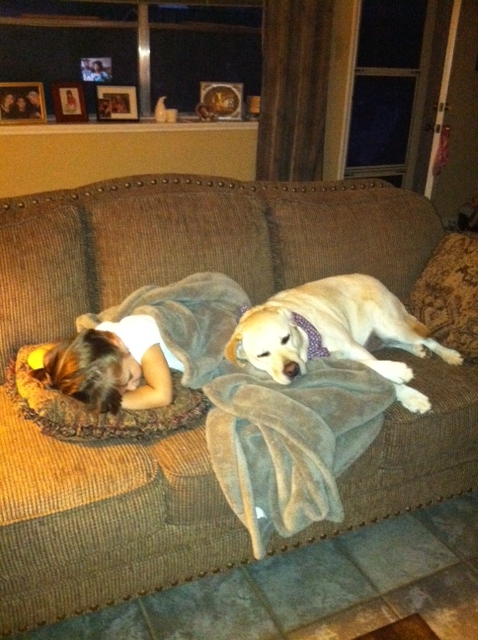 I thought I would write to you and give you an update on Penney. She is doing great and is so loved by everyone who meets her. She is definitely one of the family and she holds a special place in our hearts. She is great with children as you can see from the picture of her sleeping with our granddaughter. She loves her doggy day care and trips to the bay. She loves water and is in the pool or bay whenever she gets a chance. We would like to get another lab from you and were wondering when you might have another litter available. We would definitely want another female like Penney.
Sincerely,
Amy Taylor, Houston, TX