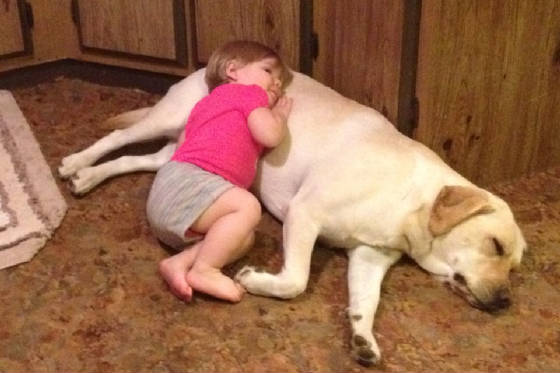 Our wonderful lab "Maddie" just turned 3 years old earlier this month and our daughter, Lillian, will be 18 months the 29th. I just wanted to share with you what a wonderful blessing Maddie has been to us! And Lilly and Maddie are truly the best of friends.
Kristen O'Neal, Abilene TX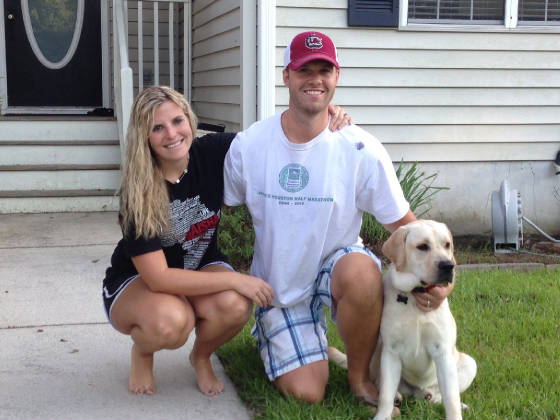 Greetings from Charleston!
My residency training moved my husband, Flash, and me to Charleston for this year. I wanted to email you to tell you what a perfect dog he is, and how thankful we are to you for our baby.
He is the sweetest, most gentle lab at only 7 months! He is also hilarious! Everyone who meets him says how he is just the most gorgeous dog and how he is so calm. He is so good with children
who run up to him to pet him. We couldn't be happier with Flash and he seems pretty happy too!
Thank you for our best friend,
Rachel Cavenaugh
Charleston, SC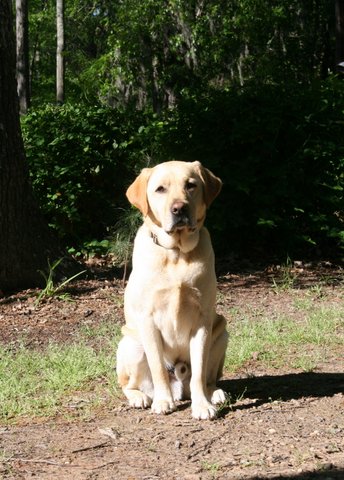 Molly,
I purchased my lab, Cooper, from you 4 years ago. Here is a current picture of him; he is wonderful! He is now a registered therapy dog and works with me in a children's grief group and we also make visits to the local children's hospital and nursing homes. Thanks! Sherry Sterritt, Bossier City, LA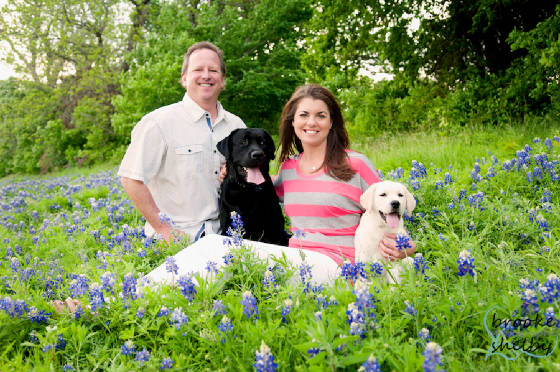 Hi Molly,
It is hard to put into words how much Murphy means to me and Michael. He is simply the best! He has a permanent spot in our hearts and we love him SO much. His personality is one-of-a kind and he is sweet, strong, protective, snuggly, loyal, energetic, happy and smart, so smart! I think it is a toss up of his favorite things to do -- snuggle me in bed or duck hunt with my husband.
Thank you, Molly, for breeding such an awesome dog! Thank you also for being so easy to work with, letting us come out to see him several times and raising him in a healthy, clean environment! Everywhere we go people stop us and ask about Murphy, saying he is gorgeous!
All the best,
Christine, Michael and Murphy
Dallas, TX